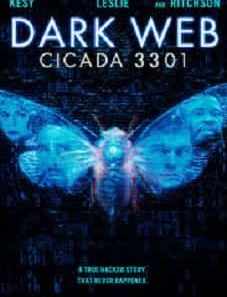 Dark Web: Cicada 3301 2021
Director:
Alan Ritchson
Writers:
Joshua Montcalm, Alan Ritchson
Cast:
Avaah Blackwell, Alan Ritchson, Kris Holden-Ried
Genre:
Film 2021 | Action, Comedy, Thriller
Rating:
6.2/10
Descriptions:
Dark Web: Cicada 3301 is a cyber-thriller movie that tells the story of a genius hacker. He discovered Cicada 3301, which can be used as a recruitment tool for a secret society. He got help from his best friend Avi and a clever librarian. The movie is based on series of mysterious real-life events and directed and produced by Alan Ritchson. They also need to defeat the NSA agents who are also running the same race. Stream this latest action thriller on
subsmovies action
without ads.
---