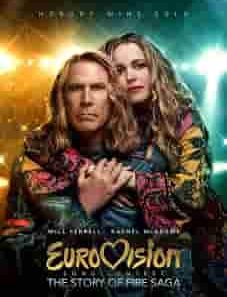 Eurovision Song Contest The Story of Fire Saga 2020
Directors: David Dobkin
Writers: Will Ferrell, Andrew Steele
Cast: Will Ferrell, Rachel McAdams, Dan Stevens
Genre: Film 2020 | Comedy, Music
Rating: 6.7/10
Descriptions: The movie is the story of two small-town singers. Two provincial singers dream of becoming a pop star in an international music competition, but dangers, rivalries, and mistakes on stage will test their relationship. On the occasion of the unique opportunity given to them to represent their country in the biggest music competition in the world, two aspiring musicians, Lars and Sigrit, prove that all dreams are important as long as we strive to make them come true.
---