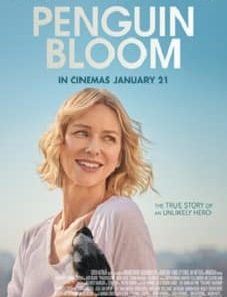 Penguin Bloom 2021
Director:
Glendyn Ivin
Writers:
Shaun Grant, Harry Cripps
Cast:
Naomi Watts, Griffin Murray-Johnston, Andrew Lincoln
Genre:
Film 2021 | Drama
Rating:
6.8/10
Descriptions:
Penguin Bloom 2020 is a true-life story of a family living in Australia. Sam Bloom wife of Andrew Lincoln and mother of three sons is paralyzed and not able to do anything without assistance. Her sons brought a baby magpie home, she did not accept it at first. But after spending some time she gets attached to the creature. Watch this movie with subtitles on
watch subtitle movies
.
---