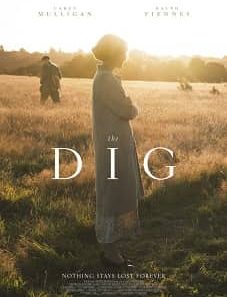 The Dig 2021
Director:
Simon Stone
Writers:
Moira Buffini, John Preston
Cast:
Carey Mulligan, Ralph Fiennes, Lily James
Genre:
Film 2021 | Biography, Drama, History
Rating:
7.2/10
Descriptions:
The dig movie is based on the true story around year In 1939. A wealthy widow (Carey Mulligan as Edith Pretty) hires a local self-taught archaeologist-excavator (Ralph Fiennes as Basil Brown) to tackle the large burial mounds at her property. One day working with his few assistants on work, they excavate the mounds, and suddenly the trench collapsed on him, but he is dug out of time and he revived. But the surprise they accidentally discovered a major historical treasure. How the treasure changes his life and makes problems for them. Users can stream such more movies on
subsmovies
HD Hollywood movies.
---