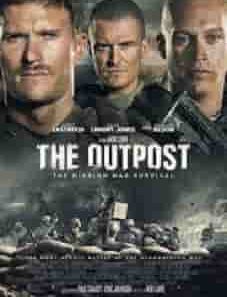 The Outpost 2020
Directors:
Rod Lurie
Writers:
Eric Johnson, Paul Tamasy
Cast:
Orlando Bloom, Scott Eastwood, Caleb Landry Jones
Genre:
Film 2020 | Drama, History, War
Rating:
6.6/10
Descriptions:
Download drama movie the outpost 2020 online. The Outpost is a film based on the Battle of Kamdesh, where the United States' Keating combat post was attacked by hundreds of Taliban fighters. The film tells the story of the 53 US soldiers who fought against a force of some 400 enemy insurgents in northeast Afghanistan during Operation Enduring Freedom. Originally built to involve locals in community development projects, the Keating Battle Post, located at the bottom of three steep mountains just 14 miles from the Pakistan border, faced a constant threat of attack by the Taliban, placing the American soldiers stationed there at significant risk. Watch more
subsmovies
at home.
---