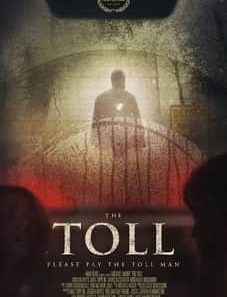 The Toll 2021
Director:
Michael Nader
Writers:
Michael Nader
Cast:
Jordan Hayes, Max Topplin, James McGowan
Genre:
Film 2021 | Horror, Thriller
Rating:
5.2/10
Descriptions:
The Toll is a horror, thriller movie. The movie is written and directed by Michael Nader. In the movie star cast is Jordan Hayes, Max Topplin, James McGowan. Cami(Jordan Hayes) is very excited and in a hurry when she arrived at the airport. she hires a car to reach her father's home. After some time she feels that his car driver(Spencer) is very rude but she hoping for a quiet ride. But the problems start when someone attacks his car and Spencer stalling the car on the road. They feel something unnatural surrounding them and some evil forces try to haunt them which makes that night horrible. Sream unblocked Hollywood movies online on subsmovies website.
---