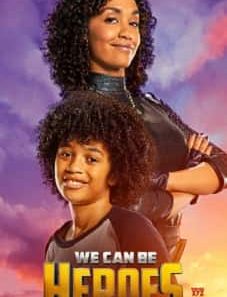 We Can Be Heroes 2020
Director:
Robert Rodriguez
Writers:
Robert Rodriguez
Cast:
YaYa Gosselin, Lyon Daniels, Andy Walken
Genre:
Film 2020 | Action, Comedy, Drama
Rating:
4.7/10
Descriptions:
This is a fantasy superhero movie. In the movie story, the aliens invading the world kidnap superheroes. And now their eyes turn to superhero's children. The government takes the superhero kids to a safe place to protect them. But that doesn't stop the kids from taking action to save their superhero parents. A smart boy, Missy Moreno struggles to get rid of the babysitter along with special kids like her to save her superhero father, Marcus Moreno. Teaming up to save their parents, the kids go on a challenging adventure using all their might. Stream this real superhero movie on
Subsmovies
without commercials.
---