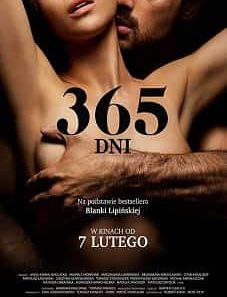 365 Days 2020
Directors: Barbara Bialowas, Tomasz Mandes
Writers: Barbara Bialowas, Tomasz Mandes
Cast: Michele Morrone, Anna Maria Sieklucka, Bronislaw Wroclawski
Genre: Film 2020 | Drama
Rating: 3.4/10
Descriptions:Massimo Toriselli is a young and handsome boss of the Sicilian Mafia family, after his father was assassinated, he had no choice, Can only take the seat. Laura Bell is the director of a luxury hotel with a successful career but lacks passion in her private life. She strives to save relationships and travel with her friends to Sicily. Laura did not expect that the most dangerous person on the island, Massimo, would kidnap her, imprison her, and give her 365 days to fall in love with him.
---