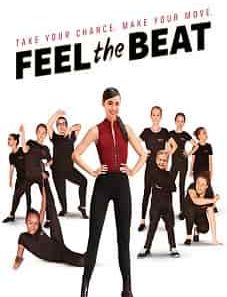 Feel the Beat 2020
Directors: Elissa Down
Writers: Michael Armbruster, Shawn Ku
Cast: Sofia Carson, Pamela MacDonald, Sonia Laplante
Genre: Film 2020 | Comedy, Drama, Family
Rating: 6.4/10
Descriptions: Feel the Beat is an inspirational comedy film. The story of the movie revolves around a young girl, April. She is a professional dancer. After the unsuccessful search for triumph on Broadway as a dancer, April (Sofia Carson) returns to her small hometown and starts to live with his father. In her hometown, she reluctantly becomes the teacher of a group of girls seeking to participate in a major dance competition in Atlantic City.
---