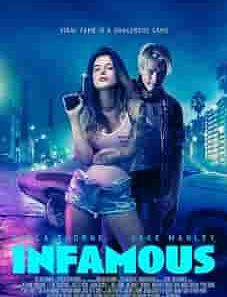 Infamous 2020
Directors: Joshua Caldwell
Writers: Joshua Caldwell
Cast: Bella Thorne, Jake Manley, Amber Riley
Genre: Film 2020 | Crime
Rating: 3.6/10
Descriptions: The movie is about a young pair of lovers. Arielle is a girl who is down on her luck dreamer. She longs for popularity. Dean is an ex-prisoner who is working for his criminal father. When these two met they build an instant connection. After the accidental death of Dean's father, are forced on the run. Two young lovers travel around the country making attacks. They publish their exploits on social media, thus gaining fame and fans.
---