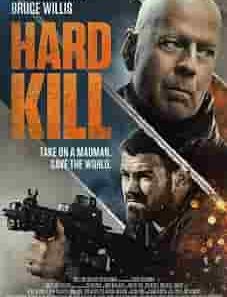 Hard Kill 2020
Directors:
Matt Eskandari
Writers:
Nikolai From, Clayton Haugen
Cast:
Bruce Willis, Jesse Metcalfe, Natalie Eva Marie
Genre:
Film 2020 | Action, Thriller
Rating:
3.3/10
Descriptions:
Hard Kill 2020 is the latest hollywood movie in high definition quality. In New York, former military Miller meets with Chapter House founder Chalmers, receiving a lucrative job offer in the Security Service with his team of mercenaries including Sasha, Dash and Harrison. Chalmers is targeted by the terrorist Pardoner who owns the operating code for Project 725 Ai, which the bad guy wants, and he claims control of the tech king's daughter Eve to secure delivery.
Subsmovies
is one of the best and most popular sites for Movies.
---