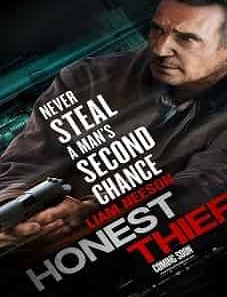 Honest Thief 2020
Directors:
Mark Williams
Writers:
Steve Allrich, Mark Williams
Cast:
Liam Neeson, Kate Walsh, Jai Courtney
Genre:
Film 2020 | Action, Crime, Drama
Rating:
6.2/10
Descriptions:
Stream Honest Thief 2020 movie with no charges and with no membership. The movie is about Tom, a well-known bank robber who has decided to quit a life of illegality. In fact, falling in love with a woman, the thief wants to report himself to the FBI so as to start over and lead a more honest lifestyle. But Tom finds himself in front of corrupt cops, intent on setting him up so he can escape with the loot he stole. But soon he realized that his attempt to "clean up" and get out with a reduced sentence has now failed. Now, the robber thinks of a plan to prove his innocence and smash the plans of the corrupt feds. Will he be able to complete the mission? Browse
stream subtitles movies
online without any advertisement interference.
---