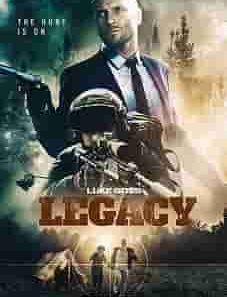 Legacy 2020
Directors: R. Ellis Frazier
Writers: Robert Orr
Cast: Louis Mandylor, Luke Goss, Elya Baskin
Genre: Film 2020 | Action, Adventure, Thriller
Rating: 4.3/10
Descriptions: Legacy is an action and adventurous thriller. The main character of the movie is Agent Grey (a father) and his adopted son. While on a trip in the isolated wilderness, they faced a surprising attack by unknown assailants. They are unexpectedly joined in their fight to save their lives. The stranger enemy who reveals the disturbing truth about the son's biological father, an international crime lord. Now, Grey has to solve the mystery that why that crime lord has sent trained assassins to kill the teenager.
---