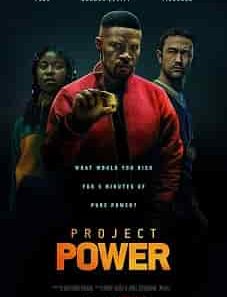 Project Power 2020
Directors:
Henry Joost, Ariel Schulman
Writers:
Mattson Tomlin
Cast:
Jamie Foxx, Joseph Gordon-Levitt, Dominique Fishback
Genre:
Film 2020 | Action, Crime, Sci-Fi
Rating:
6.1/10
Descriptions:
Free Latest Hollywood movie Project Power 2020. The story takes us to the city of New Orleans and a curious premise. What if a new drug appears that gives powers to whoever takes it for five minutes? Each person receives different powers, but only for five minutes. Be it super strength, speed, camouflage, stamina. Everyone gets something (or not, because it can really go wrong). In this new world, a policeman collaborates with a young woman who traffics in drugs, to get a foothold that serves to face a new type of crime that seems impossible to stop. While a man comes to the city looking for those responsible for the drug and who knows something about its mysterious origin.
Subsmovies
is a user-friendly ad-free site with superb speed and efficiency.
---