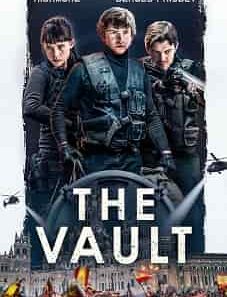 The Vault 2021
Director:
Jaume Balagueró
Writers:
Rowan Athale, Michel Gaztambide
Cast:
Famke Janssen, Freddie Highmore, Astrid Bergès-Frisbey
Genre:
Film 2021 | Action, Adventure, Thriller
Rating:
6.4/10
Descriptions:
The Vault is a 2021 crime-based movie story where the actors are Freddie Highmore as Thom Laybrick, Astrid Berges as Lorraine, Sam Riley as James, Liam Cunningham as Walter Moreland. Thom is a young engineer who knows about a mysterious treasure that is safe in Spain's Bank. The Bank is built hundreds of years back that's why the blueprint of the building is not available. Thom thinks about breaking the vault and he starts the search for master thieves who helps them. The world's safest bank vault will be broked or not is real suspense of the movie. Stream
subs movies
to watch all your favorite Hollywood stars movies.
---