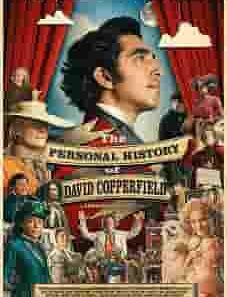 The Personal History of David Copperfield 2020
Directors: Armando Iannucci
Writers: Simon Blackwell, Charles Dickens
Cast: Dev Patel, Hugh Laurie, Tilda Swinton
Genre: Film 2020 | Comedy, Drama
Rating: 6.4/10
Descriptions: The film takes place in England in the nineteenth century. David Copperfield is a simple boy who always dreamed of becoming a famous writer. He constantly watched the wealthy inhabitants of London and wanted to be the same respectable gentleman. However, fate prepared for him many severe trials. He early lost his father and until seven years old, his exhausted mother was engaged in his upbringing. She was forced to earn a living on her own, which was very difficult. But then she had a man who took on most of the heavy responsibilities. So, David began to live with a principled and strict stepfather, who demanded that all his requirements be obeyed. After the death of his mother, the stepfather leaves him alone.
---