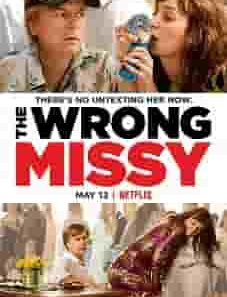 The Wrong Missy 2020
Directors: Tyler Spindel
Writers: Chris Pappas, Kevin Barnett
Cast: David Spade, Lauren Lapkus, Nick Swardson
Genre: Film 2020 | Comedy, Romance
Rating: 5.8/10
Descriptions:Tim Morris meets the woman he has always dreamed of. He invites him to spend a weekend with him, organized by his company. When he sees the bad girl land, Tim understands, alas too late, that he sent a message to the wrong person.
---