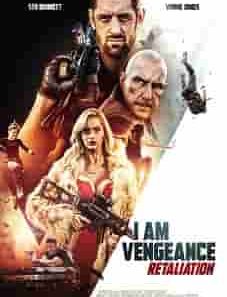 I Am Vengeance-Retaliation 2020
Directors: Ross Boyask
Writers: Ross Boyask
Cast: Stu Bennett, Vinnie Jones, Jacob Anderton
Genre: Film 2020 | Action
Rating: 3.7/10
Descriptions: I Am Vengeance Retaliation is an action movie. The story of the movie is about a former special-forces soldier John Gold. John Gold has an opportunity to help the Military forces to catch Sean Teague. He is a person who cheated his team on their final mission in Eastern Europe several years ago. Gold would happy to see Teague dead. But John Gold is convinced to help transport him to the army jail to pay for his crimes. During this mission, Gold will have to face off Teague's team who are trying to save Teague.
---